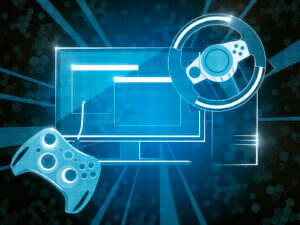 Unity Software Engineering
 Force7 is proud to provide Interactive and Simulation Design development using
Unity and other development platforms. We work with a team of highly qualified
Unity developers and offer expertise in gaming technology for corporate, education,
military and government projects. Force7 will assess the development project,
understand your objectives and outline a development solution for your
organization to review, approve and implement. Unity technology offers new tools
and capabilities which helps with budgetary costs for training employees in a timely
manner. Force7 is a Unity Authorized Training Partner (APT) for Unity training as well
and can provide training and software development in these selected industries:
  Automobile and Manufacturing
Television and film production
Medical and scientific simulation
Engineering
Forensics and law
Architecture and landscaping
Game/simulation technology
General Technology
 If you would like a pre-consultation phone call or need a quote, please contact us
directly at 719-298-4047 or email us at info@force7training.com. We would be
happy to discuss your project and provide a cost-effective solution for you.