University IT departments, business schools, administrative offices or any department requiring business or technical skills often look to training providers to enhance their skills. Force7 can help with the ability to enhance the knowledge of staff workers when moving to a new software version, a migration to a new technology or to obtain a mandatory certification for their job role. We can also add to the development of your employee's career by getting them an industry recognized certification to help them promote to a new position and higher salary. We deliver training in private groups classroom formats or in our virtual online classes with a live instructor.
Private Group Training
We offer private group training for 5 or more individuals based upon the technology required. If you would like to use your own onsite classroom facilities with our live instructor, we can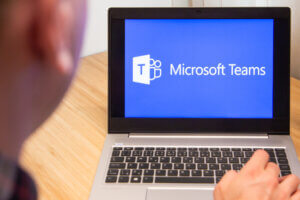 provide an excellent classroom experience.  If you need to go offsite near your office, we also deliver training across the USA in hotels that can accommodate your staff for effective local training. Do you want to travel to Colorado Springs for training? We can train your group in our classroom facilities with beautiful views of the Pikes Peak Rocky Mountain region nearby. Ask us for a quote by emailing us directly at info@force7training.com and we can provide it within 24 hours.
Virtual Classes
If you do not need a classroom environment and enjoy learning online with a live instructor, you can enroll one or more individuals in our virtual online classes. We add virtual classes to our schedule based on demand on a regular basis so if you do not see what you are looking for, we may be able to add a new class for you. See our Schedule on our home page for a full list of classes.
If you would like a pre-consultation phone call or need a quote, please contact us directly at 719-298-4047 or email us at info@force7training.com. We would be happy to discuss your project and provide a cost-effective solution for you.